We recognize that all our patients are unique and deserve to receive orthodontic care that reflects their individual needs. Our experienced and talented team is committed to working with you and your family to create a comfortable, stress-free, and rewarding orthodontic experience every time you visit our practice.
We are pleased to welcome you and your family, and we look forward to working with you.
Candace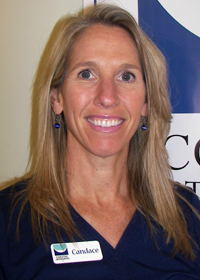 Office Manager
I joined the team at Coastal Orthodontics in 2014. I love the bright, open office space and seeing all of the smiling faces coming in for orthodontic treatment every day. I enjoy working with people and am proud to be part of such a fantastic team of professionals.
I am happily married and a proud mother of two amazing, energetic boys. We spend most of our time outdoors enjoying our dogs and the incredibly beautiful local beaches.
Johanna
Scheduling Coordinator
Ashley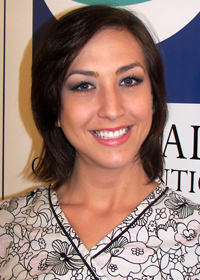 Certified Orthodontic Assistant
I joined the Coastal Orthodontic team in 2012 and have been working in the dental field as a general dental assistant since 2009. I love being an orthodontic assistant because of the amount of involvement I am able to have with the patients. The Coastal Orthodontic team is like a second family to me; they are the best group of people I have ever worked with. Dr. Litvak is such a caring person and treats everyone as if they were a family member.
At home, I have a wonderful little boy. When I'm not working, we are enjoying any and all activities on the water. I love football and everything Florida Gators! Go Gators!
Susie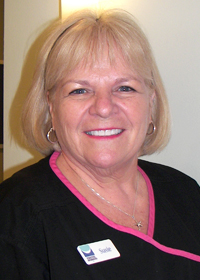 Certified Orthodontic Assistant
I joined Dr. Litvak's team in 2009 and brought with me almost 30 years of experience in the dental field. I love being able to assist in creating beautiful smiles that will last a lifetime for our patients. Ensuring that they have a positive experience and are comfortable in our office is a big part of my job as well. I really enjoy being a member of the Coastal Orthodontics team, especially working alongside Dr. Litvak. He is a very patient and caring man, always concerned about his patients and their needs.
I am married to a wonderful man and have two children. I enjoy lying by the pool, reading, traveling, and being with my family in my spare time.
Brittany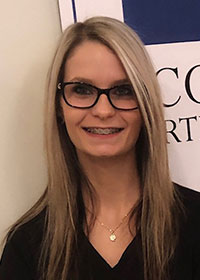 Certified Orthodontic Assistant
Creating smiles is the most important part of my job! There is nothing better than seeing everyone's smiling faces when they get their braces off. I joined Coastal Orthodontics in 2016 and love being a part of our one-of-a-kind team. Dr. Litvak genuinely cares and takes the time to make sure each patient is happy and their smile looks outstanding in the end.
I have an amazing husband and three Dachshunds who are full of spunk. My favorite activities include going to the beach and shopping for house things. I also like to make decals, shirts, and house décor in my spare time.
Diana
Certified Orthodontic Assistant
Carla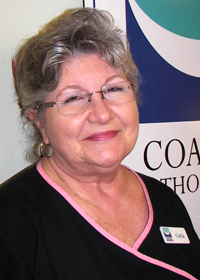 Clinical Assistant and Orthodontic Lab Technician
My dental career began in 1975 and I was excited to join Coastal Orthodontics in 2008. I love meeting new people and watching the changes in their appearance and self-image as each month passes. Assisting Dr. Litvak and creating appliances and models in our lab is very rewarding. I'm so lucky to work with a great team of individuals and a fabulous orthodontist. Dr. Litvak is a very kind individual and very patient. He does great work and takes time with every person to evaluate their needs and expectations.
My husband's name is Don and we have two dogs, a Yorkie mix and a Miniature Schnauzer. We have a grand total of six children and 12 grandchildren, so family time is very important to me. I also enjoy gardening, scrapbooking, jewelry design, playing Clash of Clans and Boom Beach, and visiting on Facebook.